December 10, 2001 | PR Newswire
Human Resource Executive magazine announces top HR products for 2001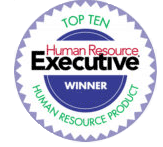 KAILUA, HI - December 10, 2001- Nobscot Corporation, developer of web software for improving Human Resource management, today announced that its WebExit, exit interview management system was named as one of the "Top Ten HR Products of the Year" by Human Resource Executive magazine.

For this 14th annual competition, HR Executive received and reviewed a record number of new products, according to Editor-in-Chief David Shadovitz. Editors selected the 10 items that made the best use of technology and were easiest to deploy. The purpose of the competition is to single out products for their innovation, originality and usability.

"Nobscot's WebExit is an amazingly easy-to-use system that tells an employer why workers are leaving," said the editor/reviewers, "A review of the data from the (WebExit) interviews should tell employers exactly what they need to know about their operations from an employee's point of view and should give them a chance to make changes leading to improved (employee) retention. For a company truly concerned about retaining quality workers, WebExit offers a unique remedy for the brain drain."

WebExit's online exit interview management system is used by companies in a variety of industries to conduct, compile and analyze exit interviews and help pinpoint company strengths and weaknesses contributing to employee turnover and retention. The system is designed for midsize to large corporations and is currently being used by companies such as First Tennessee National, Conair Corporation, First Hawaiian Bank, Buildings Corporation of British Columbia among others. Clients who have recently signed on to use Nobscot's WebExit include Campbell Soup Company, Covance Inc. and Bellevue Community College.

"Our customers are the ones who have made WebExit a winner," said Beth N. Carvin, Chief Executive Officer of Nobscot Corporation, "It is their innovative ideas and suggestions that have made WebExit the ideal tool to manage and measure turnover and retention data."

---
About Human Resource Executive
Human Resource Executive magazine was established in 1987 and continues today as the premier publication focused on strategic issues in HR. Written primarily for vice presidents and directors of human resources, the magazine provides these key decision-makers with news, profiles of HR visionaries,and success stories of human resource innovators. More than 50,000 HR decision-makers currently receive the publication, which is published 16 times a year. For more information about Human Resource Executive, please visit
http://www.hrexecutive.com
.
---
About Nobscot Corporation
Nobscot Corporation is leading the way in web based Retention Management and Metrics software for Human Resource professionals. Established in April 2000, Nobscot's systems are deployed internationally to help companies around the globe improve employee retention and make the world a better place to work. For more information, please visit Nobscot's corporate website at
http://www.nobscot.com
.